Council of Student Body Presidents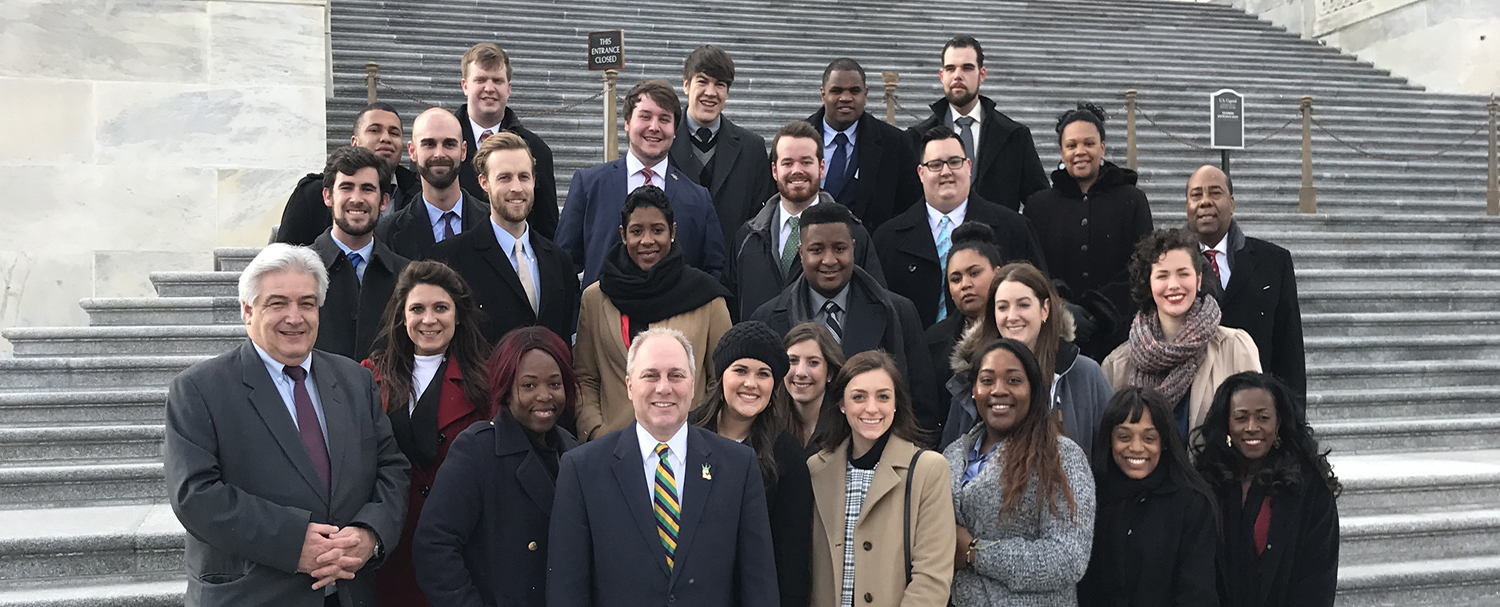 Louisiana's Council of Student Body Presidents (COSBP) traveled to Washington, D.C., February 8-12, 2017, to meet with Louisiana's Congressional delegation to address issues concerning college students. Our student leaders had the opportunity to discuss higher education funding, health care, coastal erosion, transportation infrastructure, and other pressing topics with U.S. Senator John Kennedy, U.S. Senator Bill Cassidy, Congressman Garret Graves, and Congressman Ralph Abraham.
This year, COSBP has selected Benson Kinney of Louisiana Delta Community College in Monroe, Louisiana, to represent the students on the Board of Regents.
Click here to view a letter to Louisiana's legislators from the Council of Student Body Presidents.
For more information about COSBP, click here.